Nowadays, it seems like everyone is opening businesses left and right. The race for achieving the number 1 spot keeps on getting more fierce, so entrepreneurs are inventing new ways to stay ahead of the competition. However, these entrepreneurs often miss maintaining success does not rely only on delivering the product/services. It is a mindset to be had and extensive planning to be executed. It's about constantly evolving and pushing new boundaries. You can be the number one company in your field, but the lack of updating and reinventing who you are might cost you significantly.
Examples:
-One of IBM's failures was not acting fast and not getting into cloud services as quickly as Microsoft, Google, or Amazon.
-In the case of Nokia, the company refused to upgrade its software and switch to Android.
-Or Juicero, a product so expensive to customers and even too expensive to make, eventually deemed by everyone to be useless.
The list is endless, but one thing remains, business is not a walk to the park; more like a rollercoaster, it has ups and downs, and it's a constant battle to come out victorious.
So what should companies do to stay relevant and robust?
What secrets and advice are needed to avoid failure?
Here are things to keep in mind as an entrepreneur.
Grab a pen and paper. This list might get lengthy.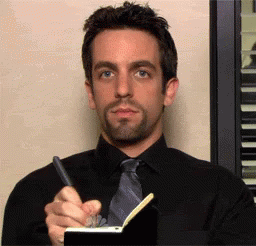 1. Reputation Matters
"Your reputation is more important than your paycheck, and your integrity is worth more than your career." – Ryan Freitas, Co-Founder of About. me
Let's talk from an internal business side, shall we?
Being a leader who is compassionate and dedicated to the job makes employees more loyal to your company. They will be more eager to produce high-quality services and use all their skills to improve your brand.
Virtues like condescending, impatience, and being tough to work with will make employees cold and distant and search for other opportunities elsewhere.
Nasty Gal CEO Sophia Amoruso built her brand as the Girlboss.
The narrative focused on Ladies dominating the field; they are competent, promoting gender equality. However, she was beyond tolerant as she was hostile towards other women, even firing a woman for being pregnant.
The company was described as a "sinking ship," with employees saying they felt "beaten down, bitter, and plotting their exits.
In short, be nice.
From a customer/brand relationship, your reputation as a credible and honest company makes a difference in making customers stay loyal to your brand. Your reputation remains strong by listening to their comments, seeing their reviews, and acting on them.
2. Understanding Your Steps is Crucial.
"Don't worry about failure; you only have to be right once." – says Drew Houston, CEO of Dropbox.
Like we said before, business is like a rollercoaster. It has many ups and downs. Learning from success as well as failure can make your company move further. When discovering an issue in your service or how you market your brand, you're quick to fix it to avoid any damage. From here, you can pinpoint where things went wrong and use data to your advantage for better results.
For instance, data analytics help elevate your brand's status and accurately advertise yourself to your customers.
Beyond understanding every move you make, a successful entrepreneur must take the time to hone their business management skills.
3. Marketing determines your success
A poorly put marketing strategy leads to failure for t both investors and customers.
Marketing your brand is about knowing your audience and speaking their language.
Most of the world's most successful companies are not those that have the best products only, but those that have figured out how to sell.
It's about supply and demand.
4. Time Flies Fast & People get impatient.
Madonna was right when she said, "Time goes by so slowly for those who wait."
Guess what? People are not waiting anymore. Sure, people are a mix of impatient and lazy, but they don't want to use a service or a product that will either:
A) Take much of their time
B) require them to learn a new skill
Startup entrepreneurs should be careful when launching products or services that require users to climb much (or any) learning curve.
5. Partnership Makes a Difference
You might want to expand your wings at one point in your business venture. Get a new alliance to help you grow, and give that alliance a favor in return.
If both of you are not on the same page, many conflicts will arise, and hardships will follow, so choosing a partner who shares the same passion and dedication to your company is vital.
Conclusion
Everything can change in a blink of an eye. By all means, life isn't guaranteed. However, these secrets about entrepreneurship might help you get a headstart.