It's beginning to look like Christmas. Time to rewatch holiday classics like home alone, When Harry met Sally or The Holiday.
It's the season for sharing gifts and joy; Mariah Carey's "All I want for Christmas is you" plays during December. While we agree with Mariah's wishes, but we all have different demands. So during this holiday season, what do customers want? What do they really really want?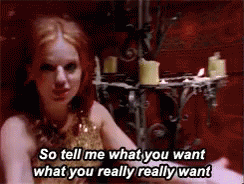 As a company with a loyalty program looking for ways to maintain retention and boost sales, we will tell you what customers want, what they really really want.
Moving on from the spice girls reference, here are ways to use your loyalty program during Christmas.
1- Free Shipping
Christmas is the season for giving, so why don't you give your customers something special? Free shipping might seem trivial, but customers who buy products or services at the last minute might appreciate the gesture.
According to a survey conducted by Forbes, 84% of shoppers have purchased explicitly because shipping was free, so use the holiday season to boost sales and increase retention.
2- Increase the Rewards
Christmas is about sharing love and being jolly, which includes spreading joy to all. During the holidays, increase your rewards for loyalty program members to keep customer lifetime values high. Plan strategies that keep them coming back to you during and after the Christmas season.
3- Early Access to Sales & Offers
Consider offering your high-value customers VIP experiences over the Christmas season - like early access to your sales.
As a result of these experiences, shoppers will feel valued by your brand and remember your top-notch customer service. Due to this positive sentiment, your customers will choose you over your competition since they know they'll deal with you one-on-one.
4-Embrace the Holiday Spirits, Literally and Figuritfily
As the holiday season arrives, it's time to spread the holiday vibes across your social media by creating Christmas campaigns and personalized ads targeting your audience's interests.
But don't stop there; spice up with great content that reflects your brand and the festive season, and make sure that your loyalty program is well-designed, easily accessible, and includes a holiday page that comprises the newest deals.
5-Engage with Customers through Games
Connect with your customers during the holiday season through gamification. Gamification improves sales, strengthens brand loyalty, and increases customer engagement. You can add games like spin the wheels or quizzes for your customers to play, and that way, customers earn loyalty points, which makes them feel valued and leads to generating great Word-of-Mouth.
Final Thoughts
Planning strategic ways to create impressive campaigns for your loyalty program during the holiday season might seem tricky. In reality, it does take lots of work but not as complicated as you might think.
Here's what you need to remember.
1-  Use the data collected from your loyalty program to know what each customer like so you can create targeted ads and personalized rewards.
2-  Ensure that your loyalty program is easy to navigate and the holiday offer section is easy to find.
3- Get creative with presenting your brand during Christmas by giving special access to sales and offers and interacting with customers on social media.
With all that said and done, have a holly, jolly Christmas. 💕 🎁