As a business owner who has finally decided to implement a loyalty app, we'd like to say welcome. This step is essential to make your business burst into the spotlight. From increased customer engagement and collecting and leveraging data to increasing customer retention and revenue, loyalty apps are the hype and will stay that way long.
Now, the big splashy debut of your loyalty app must be smooth and informative because your customers must be told what to expect and how to use your product or service. You need to pay attention to the onboarding process to avoid losing more than half of the customers you worked hard to attract.
First: Let's Define Customer Onboarding
Customer onboarding is about setting the new users on how to start using your product, a 1-0-1 guide on what you are offering, and what to expect from you. Doing so can make it easier for your customers to understand what your product is all about.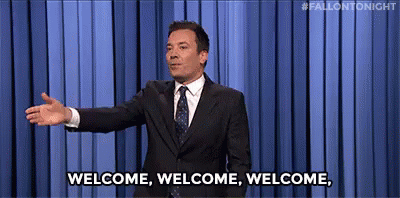 Second: The Importance of Customer Onboarding.
Properly handling your customer onboarding will result in happy customers because they will have a set of expectations regarding what type of services and products they shall be purchasing.
As a company, you will face various people with different preferences. Still, one thing they all have in common is for them to know what they will be getting from you; hence, if they are satisfied by your brand, they will be brand ambassadors, and the WOM will increase.
Third: How to Onboard your Customers to Loyalty App.
1-Ensure your Loyalty App is Accessible to all Devices.
All customers come from different backgrounds and have different tastes. That includes their phone preferences, some are team Apple, and others are Android. Whatever the case, your app must be available for all to download so you can get many diverse customers.
2- Provide Clear Instructions on Using the App
Your company must introduce the customer to the product or service simply and clearly. You can provide a mini instruction for first-time users on using the app featuring all the benefits and demonstrating its value.
3- Make the Navigation Easy
"The simpler, the better." these are the words you should follow when developing your app and onboarding your clients.
Your app must be simple for customers to navigate, and you should apply well-known icons such as using a magnifying glass to indicate a search or a star to mean adding a product to a favorite list.
4-Ease Up the Signing Up Process
Onboarding your customers to your loyalty app should be easy and quick. There is no need to overcomplicate things because customers will get bored once you stretch the signing-up process.
You only need to provide the absolute bare-minimum information when signing up, like name, age, and email.
5- Provide Incentives for customers to Use the App
Consider awarding extra points to members of your loyalty program for things like referring a friend or setting a particular reward based on hitting several transactions, etc.
This way, customers will be more inclined to use your app frequently.
6- Update your App with Fresh Content
Your product/service must be included in your loyalty app, but remember to constantly update the app if a new product has been launched or a new offer has been announced.
7- Make a Newsletter
Make a unique segment that exclusively includes members of your brand community. Send them a newsletter with exclusive deals, the most recent product updates, and business-related info. e attributes
8- Monitor and Analyze the App's Performance to Identify areas for improvement.
Constantly keeping up with the app's performance is key to understanding what makes it work and what areas assist in making the app flop between customers. Businesses should use mobile app metrics to assess their apps' success. They measure an app's success, retention, growth, or user demand. Mobile app metrics also measure the rates of engagement, conversion, and acquisition can measure mobile app metrics.
Mobile app metrics are a data-driven approach that largely depends on analytics to determine the effectiveness of mobile apps. These analytics, a small portion of the entire data on business performance, are produced from comprehensive data.
Wrapping Up
By giving your customers an excellent and memorable onboarding process, you will enjoy several benefits for your business, including:
1- Increased customer loyalty
2- Increased customer satisfaction
3- Increased customer lifetime value
4- Reduced churn
5- Reduced customer inquiries
Since first impressions last, make sure to leave a perfect one with zeal 😏
We help you create an outstanding loyalty app that fits your brand's business without complications or hassles.