The rise of digital marketing has been triumphant, to say the least. 99% of companies employ it to increase sales and build a good reputation regardless of their line of work. Online marketing has changed how corporates approach customers, with the content becoming shorter and more precise. But to rely on one marketing method can be non-rewarding, but why exactly? Sure, people are using the internet 24/7, consuming lots of content, yet their decision to purchase something must be built on seeing what they're buying.
This, by all means, is not to diminish or underestimate the power of online marketing and shopping, but by eliminating one marketing method, companies lose other ways to approach their clients and build up a good reputation as credible and reliable.
So, what are the options available? Well, it's merging online with offline marketing to get the best of both worlds.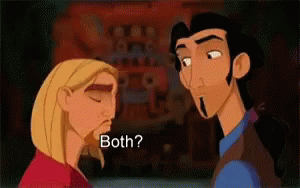 Let's dissect how to utilize online and offline marketing to your advantage.
1- Increase Offline Engagement Through Social Media Campaigns.
Getting customers to leave their homes is a challenging task. Why should they visit your store or shop unless something tempting calls them? That's why you should create social media campaigns and make offers and discounts on your products/services when visiting your store.
Easier said than done, yet not all offers are a shoo-in for great success. This leads us to number two.
2- Use Data Analytics to Understand your Customers.
One of the many perks of data analytics is that it provides accurate insights into the customer's mindset, patterns, and behaviors.
For instance, Loyalty apps are great not only for the benefits the customer gets, but the companies can see which products are in most demand and which are flopping. Companies can use this information to increase both online and offline sales and create offline events to be promoted on social media.
Another example is how creating ads on social media can give you proper insights into the demographic engaged with your content (age, gender, location, interest...etc.)
3- Employ Mobile Apps
In the first point, we discussed how businesses could employ social media to get customers to visit physical stores, yet we should not discourage people from using the internet. Online marketing offers many perks; seeing the products/services anytime, anywhere. It's the element of buying something quickly and efficiently, which businesses can achieve by implementing a mobile app.
The mobile app can be beneficial for many reasons.
A) It shows the metrics of people downloading and using the app.
B) Customers can see the latest offers and discount easily
C) Customers can see reviews and are allowed to leave comments, which helps businesses know their strengths and weaknesses.
D) Businesses can use mobile apps to increase visitation to the offline store
Example: receive points to be redeemed when visiting the store
4- Build a consistent TOV
Beyond the name of the brand comes the image. The story and tone of voice you create for your business must be consistent in all marketing methods.
All your marketing materials should feature the same logo design, colors, fonts, and styles. The flyer or postcard design should be similar to your social media post. Consistency makes your company easier to recognize online or in print, no matter where it appears.
Conclusion
The world is evolving. People's demands constantly change, but one thing is for sure: the importance of studying every move you make and every thought the customer thinks of. You can create efficient and effective marketing strategies based on your observations without sacrificing one method for the other.